An accent wall can totally transform a room, taking it from boring and drab to bold and exciting. Accent walls create a new focal point for your space, add liveliness and contrast, and are typically a very inexpensive DIY project.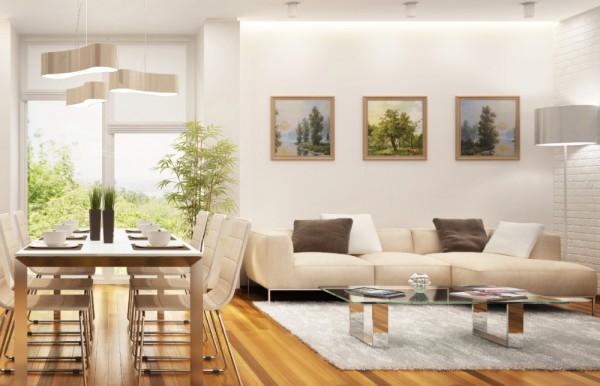 The starter accent wall
You can easily add an accent wall to your room in one afternoon by applying a new paint color. Deep blues and bright oranges are common choices for accent walls, but choose a color that will complement your existing decor and overall design aesthetic.
Interesting textures
Bright, contrasting paint is a good starting point, but there are other options for accent walls that are even more eye-catching and distinct. Floor-to-ceiling wood planks can make your home seem both rustic and modern all at once and provide a natural, outdoors-inspired feel. It's more work than simply painting a wall, but it's still relatively inexpensive. You can source the wood from pallets on Craigslist and stain it yourself before attaching it to your wall. It takes a little extra elbow grease, but it's worth the effort.
Patterns, murals, and more
Paint and wood are bold enough on their own to transform a room, but they're still pretty subtle compared to other accent wall options. A chalk paint accent wall is a creative idea for any room and makes for some fun moments when you're entertaining. There are also endless options for wallpaper and stenciling if you want some patterns or you can get really bold with a mural or oversized art print.
Going green is great for the environment, but that's not the only benefit. When you make green upgrades in your home, it can also lead to some major savings.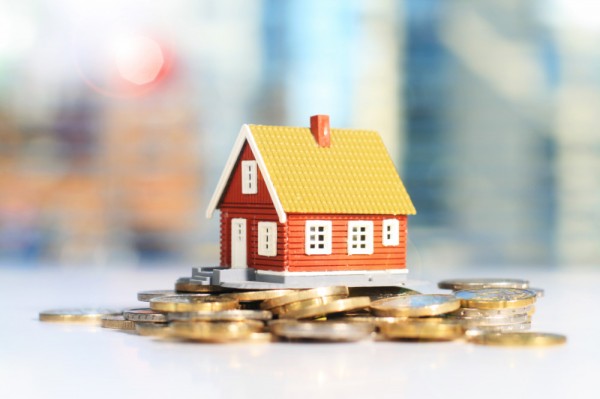 Solar panels: The upfront cost is big, but the long-term savings are huge. Solar panels will cost several thousand dollars to install, but ongoing maintenance costs are very low, and a typical system could save you hundreds of dollars per year. You can even sell your surplus electricity.
Wood furnace: Wood-burning furnaces are relatively inexpensive, and though the yearly savings aren't as dramatic (about 10% on heating bills), it adds up over the long run.
Insulation: There's a good chance your insulation isn't very efficient, especially in older homes. Look into installing floor, cavity, wall, and loft insulation to reduce your heating bills.
Rain barrels: Rain barrels are extremely inexpensive, and provide gallons of free water to use when you wash your car or water your garden.
Geothermal system: OK, so the price tag is scary at first. A geothermal system uses the earth's temperature to heat and cool your home, but can cost $30,000 to install. But tax credits allow you to get a lot of that money back, and the energy savings average about $1,900 per year. If you plan to be in your home for a decade or two, it's a great investment.
---